Meet

Your Staff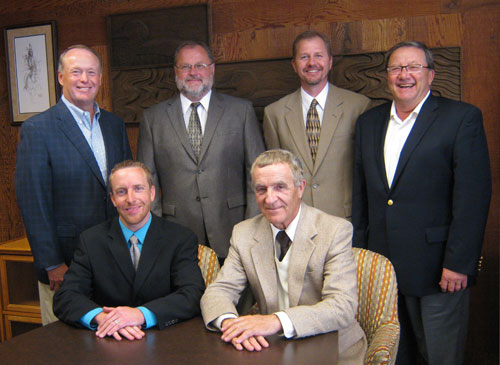 Front Row Seating - left to right:
J Christopher Johnston (Chairman), Clearwater; Rodger J. Johnston (Retired-Emeritus), Browerville.
Back Row Standing - left to right:
Craig L. Hanson, Minneapolis; Timothy L. Galligher, Long Prairie;
Denis G. Irsfeld, Browerville; Leonard H. Wohlman, St. Cloud.
Not Pictured Above:
David R. Swenson, Minneapolis; Andy J. Voller, Becker; Matthew E. Coran, Sartell.