Business Online Banking
24/7 Cash Management: Business Online offers anytime, anywhere access to real-time financial information, all presented in a visually appealing and user-friendly format.
Streamlined Navigation: An interactive, integrated Overview page provides access to the most commonly used functions. Businesses use the Overview page to view real-time account balances, make internal & external transfers, manage transactions, view alerts, launch bill payment and much more.
Customer self-service: Businesses will have access to a wide range of self-service banking capabilities that help them to manage their finances more quickly, accurately, and cost-effectively.
Value-added integration: Seamless integration with a comprehensive set of e-commerce, mobile banking and imaging systems creates a rich online channel that's easy to use.
Flexible administrative options: Advanced security options can be customized for your business and employees with flexible permissions that let you designate which individuals have access to each banking function.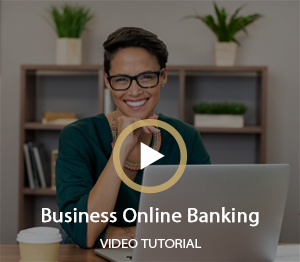 Click Here to access your Business Online Banking Account

Request Information
ACH Manager
ACH Manager
ACH Manager is a complete end-to-end ACH transfer solution for transactions originated by businesses. With ACH Manager, every step of the process is automated to provide an optimal experience featuring advanced risk management controls. Features include:
Streamlined Processing: ACH Manager replaces manual tasks by automatically validating checks for duplicates, runs risk controls, withholds prefunding, provides you with rejections or exception notification, and send immediate confirmation.
Transfer Review: Transfer review thresholds monitor type, dollar amount and number of transfers. After the thresholds has been met, additional ACH transfer statuses are changed to "pending approval", and an email is sent to you.
Online Reporting: Real-time transfer status updates and ACH transaction history are available online. Businesses can edit transactions that are pending and maintain ACH transfer history.
Risk Management Controls: ACH Manager enables you to set limits governing the Standard Entry Class type, number and value of transactions initiated. If a tranaction is submitted after a limit has been met, it is rejected and an email is sent to the business.
Electronic Funds Transfer (EFT) Processing
American Heritage Bank has a secure (SSL) integrated delivery portal for ACH transactions. By utilizing the secure SSL Server for creating, transmitting, and retrieving ACH information, you can eliminate the risk of account information being compromised and give yourself the confidence that your information is secure.
Click Here to view the new ACH User Guide

Request Information
Positive Pay
Positive Pay gives businesses the power to display authorizations and present detailed information for unauthorized items attempting to post to your business account so you can make decisions to pay or return the item. Positive Pay is one of the most effective methods to protect against financial loss due to check fraud.
Positive Pay is an automated service that matches account number, check number and amount of each check received by the bank to a list of checks previously uploaded.
Streamlines fraud prevention between the bank and the customer to deter check fraud.
Wire Manager
Utilize our Business Online Banking to electronically transfer funds easily and securely using our new Wire Manager solution.
Initiate your domestic wire by entering the banking information of the party you are paying.
Ability to create templates to make repeat wires fast and convenient.
Process wires securely with a validation code.
Options available for dual verification of the wire transfer.